West Pitt Lakes & Lodges Blog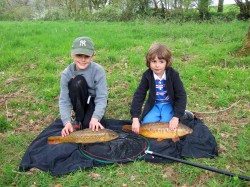 Easter weekend fishing on Mallard Lake
Sunday 20th April 2014
Excellent fishing on Mallard Lake yesterday - well done to the young lads on their catches.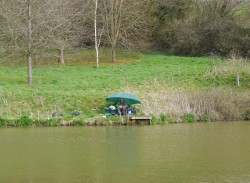 Fabulous Fishing at all our lakes
Tuesday 1st April 2014
Spring has arrived in Devon -
Enjoy excellent catches at all our lakes at West Pitt Farm. There are three lakes to choose from for Day Ticket Fishing and whether you are an experienced angler or just starting out there is something for everyone. Open every day from dawn until dusk. See our fishery pages www.westpittfarm.co.uk/fishing.php for more information. We look forward to seeing you at the Fishery.
Alternatively, stay in one of our holiday cottages and fish for free at all three lakes and the Farmyard Pond for guests' exclusive use, www.westpittfarm.co.uk/cottages.php
Posted in Fishing by Susanne Westgate.
Tags: #coarsefishing, #fishingDevon
Categories
---
By Tag
---
Archive
---