Lakes for Day Ticket Fishing
Mallard Lake
At about one and quarter acres in size, Mallard Lake is the largest and most popular of the West Pitt lakes.
Species
A recent restocking programme has seen the removal of over 1200lb of carp and 200lb of small roach from Mallard lake which has allowed us to stock a good number of 1lb - 2lbz tench and 500 6"-8" Crucian carp. We kept a number of the best common, mirror and linear carp to 16lb as well as Crucians, Roach and Rudd to 2lb. In March 2019 we added a further 100 8" plus Crucian carp.
Depth
Mallard is shallow around the island at 2-3 feet deep. The lake slopes off to deeper water at the dam end near the outlet where 9-11 feet can be found.
Method
The most popular techniques are pole & waggler. Do not forget the margins and keep loose feed accurate. Corn, meat, pellets and paste are all popular baits. Bread has proved effective both on or just below the surface or on the bottom.
Favoured Pegs
The whole lake fishes well in the summer with the island and dam being popular, the deeper water near the outlet is favoured in winter when 70lb bags are not uncommon.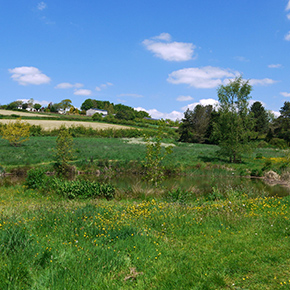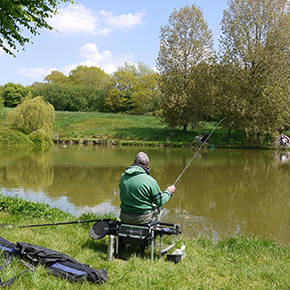 ---
Willow Lake
Although only half an acre in size, Willow Lake should not be underestimated.
Species
It holds carp to 16lbs, Tench, Crucians & Perch to 2lbs, with plenty of smaller roach & rudd to keep the novice angler happy.
Depth
Average depth of 5ft
Method
Waggler and pole are the favoured methods, using corn, pellet, meat and bread to target bags of tench and crucians. Select and feed two areas, one close in, the other further out. If you are catching tench and crucians and it goes quiet it probably means that a carp has moved in. If your tackle is robust enough carry on feeding and you are likely to catch it but it will probably weigh in excess of 5lbs, if not switch to your second line. Bags made up of a dozen crucians with a similar number of tench are not uncommon. Floating baits such as bread and mixers can be used to target the carp during the warmer months with the evenings being a favourite time to use this exciting method.
Favoured Pegs
Any of the corner pegs.